Canada Subscription

AQR is the premier trade magazine serving the independent quilt retailer. Each issue contains basic retailing concepts, industry trends, product information, business profiles, display ideas, and a free-to-use pattern. For the past 20 years, thousands of


Subscription Length:

Price

$ 94.95

Quantity:

Add to Cart




December 2017 issue (digital subscription)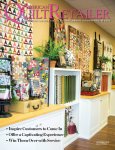 Digital Subscription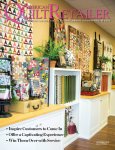 Digital Subscription to American Quilt Retailer

Get your subscription to American Quilt Retailer delivered digitally! This is a great option for our customers in Canada and other foreign countries to save on postage or a great way to keep the issues stored on your electronic device.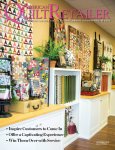 International Subscription

AQR is the premier trade magazine serving the independent quilt retailer. Each issue contains basic retailing concepts, industry trends, product information, business profiles, display ideas, and a free-to-use pattern. For the past 20 years, thousands of


Subscription Length:

Price

$ 169.95

Quantity:

Add to Cart




Open to Buy Document

Download this free Excel document from American Quilt Retailer contributor Tom Shay.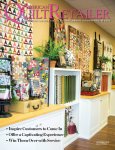 United States Subscription

AQR is the premier trade magazine serving the independent quilt retailer. Each issue contains basic retailing concepts, industry trends, product information, business profiles, display ideas, and a free-to-use pattern. For the past 20 years, thousands of


Subscription Length:

Price

$ 49.95

Quantity:

Add to Cart